Permanent Residence Visa – At some point in your life, you may want to move to a foreign country and reside permanently there. Among many things you need to take care of in that case are visa requirements.
In order to be able to reside permanently in a foreign country, you must be issued a PR visa from the immigration authorities of the host country.
What Is Meant By PR Visa?
A PR visa (shortly for Permanent Residence Visa) is an immigration type of visa. As the name suggests this visa is granted to individuals who want to live permanently in a foreign country other than their country of origin.
Different countries might use slightly different notations. However, any type of visa on which you can reside permanently is in principle a PR visa.
Besides notations, it's very important to note that there differences regarding your eligibility, requirements, and application procedures.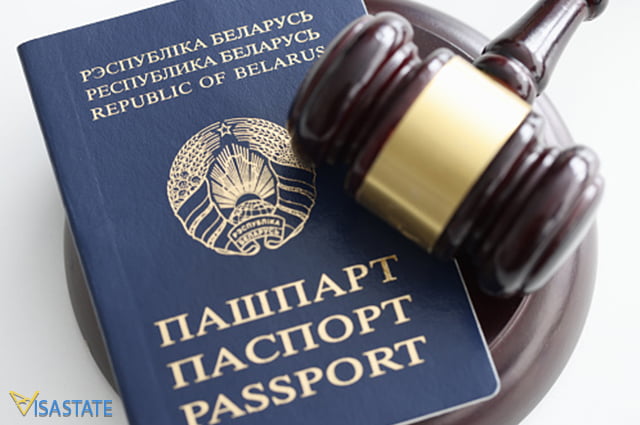 The US Permanent Residence Visa
According to official immigration data, the US is among the most favorite countries for permanent immigration. Considering its economy and other factors it easy to see why is that so.
We're sure you've heard before about the US Permanent Visa. Commonly the US PR visa is known as the Green Card. So if you want to migrate to the US with the intention of permanent residence you must obtain a PR Permanent Visa or Green Card if you will.
Do I Qualify For a US PR Visa?
Not everyone qualifies for a US permanent visa application. If your current situation corresponds to any of the followings you can apply for a US permanent visa
You're a close relative to a US citizen -Notice that by close relative we mean a spouse (or fiancee), a child, or a parent. There some important details to point out here. For example, if your father is a US citizen and at the time of the US PR visa application you're married you're disqualified. Also, if you're a US citizen and want to file a permanent residence petition for a family member you must be 21 or older.
You're an outstanding talent in science, arts, or business – If you're an individual with excellent abilities in any of these areas you can apply for a US prvisa. However, you must provide the US authorities with credible evidence of your achievement.
You're an experienced immigrant worker – Similar to outstanding talents, foreign employees with excellent and relevant job experience in a particular area belong to eligible US pr visa applicants. Again you must provide reliable evidence to support eligibility.
You're a religious worker– with the goal of serving a non-profit religious organization in the US.
adolescent being abused or abandoned by a biological parent and you're seeking protection.
have been an employee of the US Government from Afghanistan or Iraq.
its for an international organization or you're a family member of a person who works for NATO-6
work for an international broadcaster
lived in the US as an asylee for at least 1 year.
You lived in the US as a refugee for at least 1 year.
You're a victim of a crime or human trafficking.
In addition to all of these, if you're any of the following you're still eligible to apply for a US pr visa:
A Liberian national living in the US since 2014
A Cuban national
An abused child of a Cuban native
A citizen of Vietnam, Kampuchea, or Laos who has come to the US before October 1, 1997
A child (born in the US) of a foreign diplomat.
Fortunately, if you don't fit into any of the categories above there is still one opportunity for you. You can participate in the Diversity Immigrant Visa Lottery Program and obtain a PR visa.
Diversity Immigrant Visa Lottery Program
The US immigration authorities make available about 50,000 US pr visas for citizens of countries that have a low immigration rate to the US. Since there is a high number of applications, they select the lucky applicants through a random drawing.
Keep in mind that the program is available for applications only once a year. In addition, there is a time limit for applications. Therefore, check regularly the website of the Department of State website for being always on time.
How To Apply For a US PR visa or Green Card?
Considering that you're an eligible US PR visa candidate you can proceed with the application process.
Here's how you can apply for a US PR visa or Green Card
File an immigration petition at the U.S. Citizenships and Immigration Services also known as UCIS (in some instances you can do this by yourself but typically a US citizen submits this on your behalf)
Taken that the UCIS approves your request you can now submit an application for a US PR visa.
Next, you make an appointment to provide US authorities with your fingerprints, photos, and signature.
In the following days or weeks, you'll receive a letter (via email or post) from the UCIS to let you know of their decision. If your application is approved, the UCIS will provide you with additional details as per what comes next.
Note: Your US PR visa is valid for 10 years. After that, you have to apply for an extension.