US student visa: International students make up a large portion of university enrollment in the US. In fact, the US tops the list of the countries with the highest number of international students coming from all around the globe. Currently, there are over 1 million students coming from abroad to the US. 
It is easy to see why that is the case. In the US are located some of the world's best universities according to different relevant rankings. In addition, the country is a host to some of the most eminent professionals in different areas. At the same time, the diversity of its community is the guarantee for a fulfilling social life.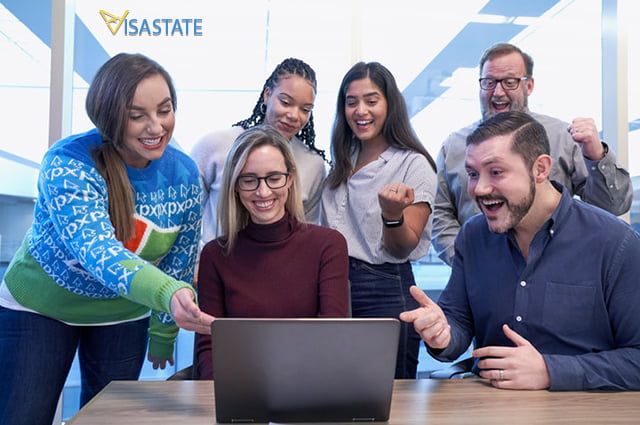 What Is a US Student Visa?
A US student visa is a requirement for international students who want to study at US universities. There are two types of US student visas:
Student F Visa – required for regular courses that conclude with a recognized certificate or degree including university, high school, private elementary school, etc.
Student M Visa – for vocational or other non-academic courses apart from language training programs
Who Needs a US Student Visa?
There are many types of US visas and some foreign people might not need one to enter the US. Typically, one's nationality and purpose of visit determine the kind of visa he/she needs. Due to this, it's normal to have a little confusion at first.
Remember that all international students are required to have a student visa to be permitted to study in the US. That said, the country of your origin doesn't play a role although you can travel to the US for short-term visits without a visa (for instance nationals of Visa Waiver Program participating countries).
How To Get a US Student Visa?
To be an eligible candidate for a visa you must be first given a place at a SEVP-approved US institution. After you receive your admission letter per email you can initiate a visa application at the US embassy in your country. 
A typical US student visa application consists of the following steps:
Complete the online application
Pay the application fee
Schedule an appointment
Prepare your application file
Attend your appointment
Get your visa
Your application file for a US student visa must include the following documents
Valid Passport
Pass photo
Nonimmigrant Visa Application, Form DS-160 (filled properly)
Receipt of paid application fee
Certificate of Eligibility for Nonimmigrant (F-1) Student Status– For Academic and Language Students, Form I-20 or Certificate of Eligibility for Nonimmigrant (M-1) Student Status for Vocational Students, Form I-20 (you will get this document from the US university or school you're going to attend in the US)
Working In The US On a Student Visa
Studying abroad comes at a certain price and for many international students, it can be hard to afford it. This is particularly the case in the US as university fees and other living expenses are relatively high. So you might be asking if you can work part-time in the US on a student visa.
Fortunately, the answer is YES, you can work in the US on a student visa. However, know that there a few restrictions.
During the first academic year at a US university, you can work only within the campus. There are a number of part-time jobs offered to students. Such jobs can include working in the library, cafeteria, student center, etc.
After the first academic year, you can seek employment outside the campus. However, you can do this only through some specific programs like the ones listed here
Optional  Practical Training OPT
Science, Technology, Engineering and Mathematics (STEM) Optional Practical Training Extension
Curricular Practical Training (CPT)
In addition, there are upper limits in terms of the time you're allowed to work. This might subtly vary among the programs listed above. For instance, you're permitted to work for a period of 12 months at maximum through the CPT program. By law, you can work up to 20 hours per week on a US student visa during the regular academic year. On the other hand, during the summer break, you can work full-time.
Last but not least, we recommend that you seek detailed information about working opportunities from your university or the international students' center.