Diplomatic passport are a special type of passports that give one extra traveling privileges compared to a regular passport.
Some of these advantages include the followings:
Immunity
Easier visa restrictions
Smooth airport security checks
Visa-free travel to many countries
Tax-free airport departures
Prestige
Unfortunately, we're not all entitled to such a visa. By definition, a passport issued to those persons who hold important governmental positions. In addition, close dependents of passport holders are also eligible for it.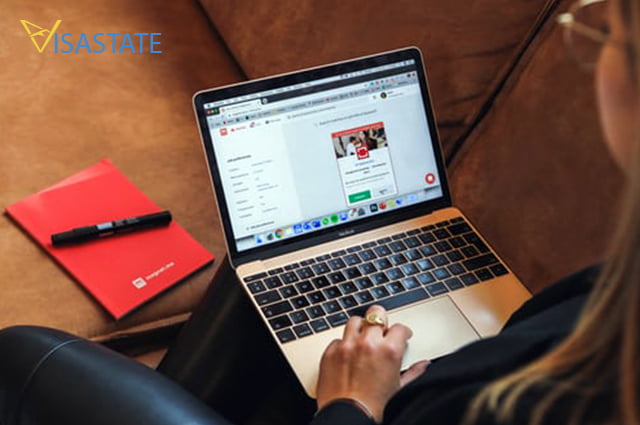 Who Can Get a Diplomatic Passport?
Not everyone working in the Government can get a passport. Typically, only a few high-ranking officials are qualified for this type of passport. Moreover, the list of people entitled to passports is different among countries.
In general, the following governmental employees can get a diplomatic passport:
The President
The Primeminister
Ministers
Parliament members
Judges of the Constitutional Court
Military leaders
Certain city majors etc
In addition, close family members of these persons have also the right to a diplomatic passport.
How To Get a Diplomatic Passport?
It is very important that you understand one thing right away: a diplomatic passport won't be issued automatically to you. If you meet the set criteria you have to request your diplomatic passport at the institution charged with issuing them. Commonly, the institution responsible of this is the Ministry of Foreign Affairs. However, this is not the case with every country. Therefore you must always seek information from relevant institutions in your home country.
After you've made sure that you qualify for a diplomatic passport you can apply for one at the authority responsible for collecting and processing applications of this nature. As already said, the Ministry of Foreign Affairs is in most countries the institution charged with this task.
An application for a diplomatic passport is easier than the one for a regular passport. The list of documents one application must contain varies among countries. In general, you must provide the following documents
Proof of Identity (ID, driver's license, etc)
Some proof of the position you hold
Biometric photographs (not older than 6 months)
Proof of relationships (for family members of government officials)
A specific application form
You can carry the application process on your own or you can hire a consultancy agency to do this on your behalf. Many officials choose the second option as it spares them time.
Fortunately, this application can be carried online in most countries. For instance, in the US eligible applicants can complete their application through the Passport Wizard
US Diplomatic Passport
US diplomats and other important employees of the US Government have the right of seeking a passport. On this type of passport, they can travel abroad visa-free to many countries to complete their official duties. passport applications are collected and processed by the State Department in Washington D.C. More precisely, the Special Issuance Agency in Washington is the authority charged with this duty.
Within the US applications for diplomatic passports must be done in person in Washington D.C. Eligible candidates located overseas can submit an application via the US embassy. Nevertheless, the application will be forwarded to the US State Department. In this case, it might take up to 3 months to be issued a US diplomatic visa.
Diplomatic Passport Requirements
An application for a US diplomatic passport must include these documents
The passport application (filled online through the so-called Passport Wizard)
Proof of U.S citizenship (for instance your regular passport )
Proof of Identity (ID, driver's license, etc.)
Authorization DS-1640
One passport photograph (not older than 6 months.