What Is a Green Card – Immigrants make up about 14% of the entire population in the US. Therefore, the US is among the countries with the highest share of immigrants in the world.
In order to legally live in the US, you must obtain the status of a permanent resident. You can do this by getting a Green Card.
But what is a green card and how do you get a green card? We get you covered below here.
What Is a Green Card?
it is a document (a card) that allows you to live in the US as a legal permanent resident. In the formal language, it is known as the Permanent Residence Card.
Many that ask what is a green card and how do you get one want also to know what are their rights as permanent residents in the US? Basically, on a Green Card, you have all the rights of a US citizen apart from a few. For instance, permanent residents don't have the right to vote, hold important positions in the defense or in the government, etc.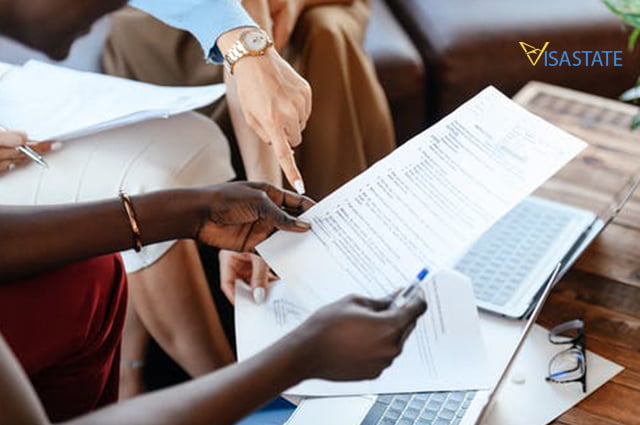 How To Get a Green Card?
The process of getting a Green Card goes in a number of steps that depend on several factors. Therefore you must always collect detailed information to avoid missing important procedures in this process.
The first thing that you must do in this process is to check your eligibility for Green Card.
Eligible Green Card applicants are divided into the following categories
through family
through employment
as a special immigrant
through Refugee or Asylee Status
Human Trafficking and Crime Victims
for Victims of Abuse
through Categories (Liberian Refugee Immigration Fairness, Diversity Immigrant Visa Program, Cuban Adjustment Act etc)
through Registry
If your case corresponds to any of the above then you are eligible for a Green Card application.
Given that you've checked your eligibility you can now apply for a US permanent residence card. However, it's worth mentioning that this process is not uniform for all applicants. Among others, a Green Card application depends on your category. In general, a Green card applicant must complete these procedures
File an immigration petition to USCIS (typically, a US sponsor does this on your behalf but there cases when you can do this by yourself)
You submit a Green Card application to USCIS or apply through the US State Department
You schedule an appointment to provide fingerprints and photos. Also, you're going to attend an interview.
Receive a decision about your green card application.
Most people apply for permanent residence in the US under the sponsorship of a US citizen or permanent resident. In such a case, the US sponsor must fill a specific application form and submit it to USCIS on your behalf. The application form that the sponsor is required to fill out depends on the category of applicants you're listed under. Some common forms include the followings
Form I-130, Petition for Alien Relative
Form I-140, Immigrant Petition for Alien Worker
Form I-730, Refugee/Asylee Relative Petition
Form I-589, Application for Asylum and for Withholding of Removal
FAQ
Can Green Card holders vote in the US? – No.
Can I apply for citizenship? – Yes. However, you must live in the US for at least five years to become eligible for citizenship.
Is a green card permanently valid? – Yes. Green cards have no expiration date. However, there are some conditional permanent residence cards that are valid for 10 years.
Can I lose my permanent residence status if I spend a long time abroad? – It is very important for you to know that if you live more than a year in another country uninterruptedly you will lose your permanent residence status and you must again get this.
Can I apply For a Green Card inside in the US? – Yes. If you're already in the US and want to adjust your status to a permanent resident you can do this through USCIS. On the other hand, if at the time of application you're located in your home country you can apply through the US embassy (Consular processing).