US visa information service – You can at any time track the processing of your US visa application. Similarly, you can have your US visa delivered to your address upon approval from competent authorities. To do this you must provide the corresponding delivery information for your US visa.
In the following, you learn everything about the US visa information service.
US Visa Information Service
Information about visa-related matters is of course very important for you. In particular, you would like to know at what stage is the processing of your visa application.
Fortunately, you can get this information at any time and without much effort. The US embassies have improved their visa information system by taking advantage of the technology. To ensure a transparent visa application process while also sparing themselves from redundant questions from applicants they offer you the opportunity to keep track of the processing of your visa application at any time.
To get this information you must visit the official website of the US State Department. There you will find a page about checking your visa status where an online tracking tool is integrated. In order for you to request information, you must type your type of visa and the immigrant visa case number.
Where can I find this immigrant visa case number?
You can find this number on your file petition approved by UCIS. In addition, this number will be stamped on your passport with your visa. Typically the visa case number starts with HCM for non-immigrant visas and with VNN for immigrant visas followed by a 10-digit number.
Note: This tracking tool is also available to you via the official website of the US Immigration and Citizenship Services. In addition, you can check here the status of your petition or immigration request at UCIS. However, on this page, you have to type only your visa case number.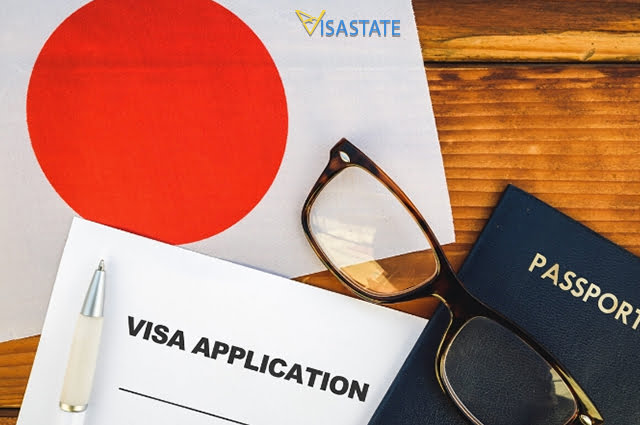 US Visa Delivery Information
The US embassies can send your visa to your address upon approval. However, you must provide them with this information on time. Usually, after the National Visa Center or the US embassy or consulate in your home country has arranged an interview appointment for you, you must provide your address where they will have to deliver the document afterward.
IMPORTANT NOTE: You must provide your address to the embassy before you attend your interview.
How Can You Provide US Visa Delivery Information?
First you must launch the official website of the US embassy located in your home country. Next you must create a personal profile to gain access to interview appointments and similar features. After you've logged into your profile search for a "New Application /Schedule an Appointment" button. After that you must select the type of visa that you're going to apply for. In the next step, you will have to click on "Immigrant/Nonimmigrant Visa Delivery" to register your address. In addition, you will have to type in your visa case number (mentioned above). To avoid any unwanted scenario check (multiple times if needed) to see if you've provided valid data. Finally, print that page out and attach it to your visa application file. The consular at the US embassy will look for this document to get your address. 
It is very important that you give your correct address. Also, the embassy will only deliver a package within the country you're located to. If in the meantime you plan to be in some other country and expect the US embassy to send your visa to that location that will not happen.