US Tourist Visa – From the buzzing streets of New York to amazing Miami beaches the US has so much to offer to passionate travelers. It is estimated that around 80 million tourists from all around the world visit this beautiful country every year. As such, the US is clearly among the most favorite destinations for global tourists.
If you're planning a dream trip to the US among many other things you must take care of is certainly getting a visa. The information below is aimed at helping you on how to get a US tourist visa.
What Is a US Tourist Visa?
The US tourist visa is a travel document that grants you entry permission to the US for short-term visits. Formally the visa is referred to as B-2 visa.
In principle, the nature of your visit must be related to tourism. Nevertheless, the following activities are allowed as well for a B-2 visa holder
Vacation
Visit relatives or friends
Medical treatment
Attend social events hosted by fraternal, social or service organizations
Attend unpaid musical, sports or similar events or contests
Complete short recreational courses
However, citizens of many foreign countries are not required to have this type of visa for short-term visits. We're going to cover this in the following section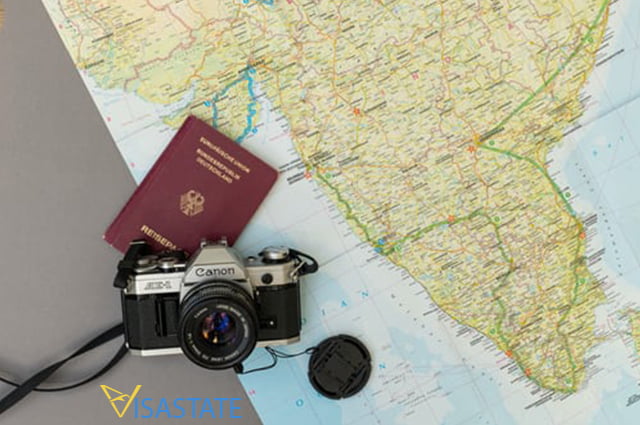 Who Needs a US Tourist Visa?
Actually, people coming from Visa Waiver Program participating countries don't need a US tourist visa. In addition, citizens of Canada and Bermuda can travel visa-free to the US for tourism purposes. Therefore we would recommend that you check the online website of the US embassy in your country for detailed instructions.
How To Apply For a US Tourist Visa?
We're now at the most important question you: how do you get a US visa?
For that, you must complete a visa application process at the US embassy located in your country. Keep in mind that B-2 visa is in the category of US visitor visas and the application process for this category goes as follows:
Complete the online application – through the official website of the US embassy in your country
Schedule an interview – similarly, you can do this online through the website of the US embassy
Pay the application fee – this costs $160 and it's nonrefundable
Prepare your application documents (more in the section below)
US Tourist Visa Requirements
Your US tourist visa application file must include the following documents
Valid passport
Pass photo
DS-160 Form (properly filled and printed)
Proof of paid fees
Additional documents – The US embassy can at any time request from you to show additional documents. Typically, these additional documents are required:
The purpose of your visit to the US
Your intention to return home after B-2 visa is no longer valid
Proof of your financial resources to cover the cost of the trip to the US
FAQ
How long is a US tourist visa valid? – Up to 6 months.
How long is typically the wait time for an appointment? – A few days.
Is there any other fee I have to pay except the application fee? – It is possible that you will have to pay an issuance fee provided that your visa is approved.
Does the US tourist visa guarantee me entry to the US? – In principle yes. However, border officials at your entry point in the US can turn your request down.
Can I change my immigration status while on a B-2 visa? – If for certain reasons you want to change your immigration status (for example you get married to a US citizen) you must contact the US Immigration and Citizenship Services UCIS.