US temporary employment visa – The US market can easily be regarded as a paradise for job seekers. Companies in this country are constantly looking for professional individuals not only in the US but those coming from overseas as well. Many try to benefit from this opportunity and go to work in the US.
A job experience in a foreign country is surely unique, particularly in the US. You won't only earn a lot and grow professionally but you will also collect unforgettable memories. Perhaps you didn't even need any of these because we all know how great the US is. So why don't we jump right away to what it takes to work in the US?
If you want to travel to the US with the purpose of working you need a specific type of visa. Based on the duration of your planned work in the US you will need either a US long-term employment visa or a US temporary employment visa.
In the following, you find detailed information about the latter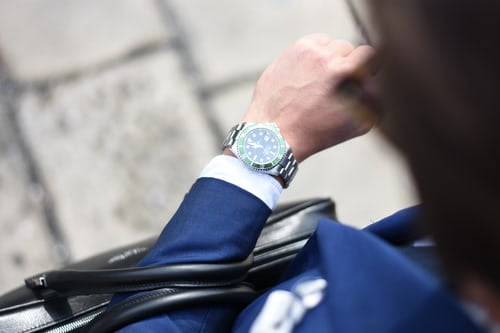 US Temporary Work Visa Categories
These are the US temporary employment visa categories
H-1B – To work in a specialty occupation
H- 1B1 – To work in a specialty occupation. Notice that this is not a petition-based type of visa. For details about the application process consult the US embassy in your country.
H-2A – For seasonal or temporal agricultural work.
H-2B – For seasonal or temporal non-agricultural work.
H-3 – To seek non-academic short-term training that is not available in the applicant's home country.
L – To work at a branch, partner, affiliate, or subsidiary of the current employer in a managerial or executive role.
O – For individuals with outstanding achievements in science, art, business, etc. People who offer them essential services are included in this category as well (parents for example).
P-1 – For athletes or entertainers who are going to participate in an event in their field taking place in the US.
P-2 – Participating in a reciprocal exchange program between the US and another country.
P-3 – To perform or coach under a program that is culturally unique, to make a music performance or a presentation.
Q-1- To participate in an exchange cultural program and sharing cultures, traditions, and histories.
Am I Eligible To Apply For a US Temporary Employment Visa?
Basically, if you fit to any of the categories above you're an eligible US temporary employment visa applicant. Also to qualify for this type of visa your US employer will have to file a petition to the USCIS on your behalf. Upon approval of their request both of you will receive a confirmation via email and you can initiate a US temporary employment visa application.
How To Apply For a US Temporary Employment Visa?
Typically, the process of applying for a US temporary employment visa follows these steps
Complete the online application
Pay the application fee
Schedule an appointment
Attend the appointment
Get the visa
Remember that US temporary work visa falls under the category of non-immigration visas. As such, an application starts always with an online application. To complete this part you need to visit the official website of the US embassy in your country. There you will have to fill the DS-160 Form and upload a valid pass photo. Make sure that your photo is taken recently and its format and quality are in line with the requirements set. If you don't have such a photo at your disposal you must bring it on the appointment day.
After you complete the online application part you must pay the application fee. Currently, the application fee is $160. However, this might change and we recommend that you check always by yourself at the relevant embassy.
In the next step, you must schedule an appointment to submit your US temporary employment visa application. You can do this online through the official website of the US embassy in your country. Typically, the wait time for an appointment is a few days, but in some cases, it can take longer.
After that, you must collect all documents as required. Your application for a US temporary employment visa must include
Valid passport
Pass photo
DS-160 Form
Proof of paid application fee
Receipt number – You find this Petition for a Nonimmigrant Worker, Form I-129, or Notice of Action, Form I-797 approved and send to you from USCIS.
SIDE NOTE: L visa applicants must include Form I-129S, Nonimmigrant Petition Based on Blanket L Petition as well.
After you've completed your application you must then attend your appointment at the embassy to submit your visa application. On that day you must show up in person and submit your application file. In addition, an official will make an interview with you to better judge your qualification for a US temporary employment visa.
Finally, after a few days following your submission, the embassy will confirm it to you whether you've been approved a temporary work visa. They will send you an email to let you know of this along with details on how to get your visa.