Immigrate To The US: Immigration is not a phenomenon of the modern world. People have been always moving from one place to another driven by different motivations. Traditionally, the US has been a favorite destination for immigrants. According to current data, the US shares one-fifth of the total number of immigrants in the world. Moreover, around 15% of the US population is born in another country.
If you're reading this article chances are that you have similar immigration plans in the near future. As you might expect, seeking immigration in the United States is not easy. There is a number of formal procedures and documents you have to provide to the US authorities. To earn your long-term immigration status it's essential that you clearly understand and properly follow this process.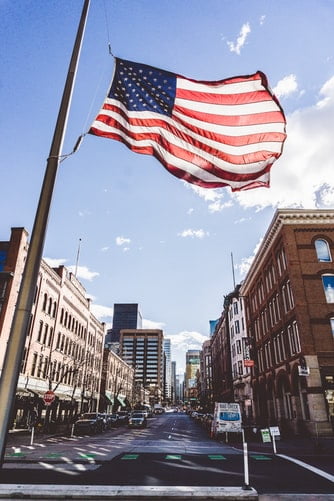 Therefore we present here a list of information that you need to know about immigration to the United States.
There are several legal how can you immigrate to the US. If you find yourself in any of the categories below then you can apply for immigration to the US:
Family-based visa – a US citizen or legal permanent resident can request an immigration visa for a close family member.
Employment-based visa – if you've been offered a job place in a US company or if you're a successful businessman planning to invest in the US.
Adoption – US citizens and legal permanent residents can adopt children from elsewhere. That makes the child eligible for immigration to the US.
Diversity visa – if you're a citizen of a list of countries that have a low immigration rate to the US you can apply for a US visa.
Special immigrant – includes special categories, like for instance people who have worked for the US government.
How To Immigrate To The US?
The first step to legally immigrate to the US is to check if your situation corresponds to any of the above. After you've done that you can initiate an immigration process. Notice that depending on what grounds you're seeking immigration to the US the legal procedures might be slightly different. Therefore for detailed instructions, you must always rely on information provided by the relevant US authority.
Family-Based Immigration To The US
If you have a close family member that is living in the US you can apply for a US immigrant visa. In that case, the process will not be entirely on your end. Your relative residing in the US must initially file a petition to the USCIS. This document is formally known as the Form I-130 Petition for Alien Relative. Once their request is approved the case will be handed over to the National Visa Center of the State Department. You will need then to create your case in their online system. In the next step, they will send you via email your login data to have access to their Consular Electronic Application Center (CEAC). After that, you can submit your documents and schedule an interview at the US embassy in your location and then pay the fees.
Next, you must complete an online application by filling the DS-260 Form. In the final step you can attend your interview and bring with you all documents you've uploaded through CEAC online service.
Employment-Based Visa
Remember only certain foreign employees holding particular positions or having particular degrees can immigrate to the US. There are five sub-categories in this group of immigrant visas:
First Preference Employment (E1): Priority Workers
Second Preference Employment (E2): Professionals Holding Advanced Degrees and Persons of Exceptional Ability
Third Preference Employment (E3): Skilled Workers, Professionals, and Unskilled Workers (Other Workers)
Fourth Preference Employment (E4): Certain Special Immigrants
Fifth Preference Employment Fifth Preference (E5): Immigrant investors
To seek immigration to the US based on employment grounds your US employer must first obtain a labor certificate. They can request the approval of such document from the Department of Labor in the US. In addition, after they receive the labor certificate they're obligated to file an Immigrant Petition for Alien Worker, Form I-140.
Given that their request is approved both of you receive a confirmation email. With that you can proceed to the regular visa application procedure at the US embassy in your country. To do that you will have to pay the application fee and schedule an appointment at the embassy.
Make sure to include the following documents for an US employment-based immigration:
Valid passport
Pass photo
Civil documents
Evidence of financial resources
Proof of medical examinations