What Type Of Visa Do I Need : Traveling is an important part of our lives and has always been. We travel for different reasons and to different locations. Some travel often the rest not that much. Whatever the case we all travel.
Of course, traveling is good. However, it's not entirely an amazing experience as there are many things you need to take care of in advance that cause stress. For instance, you need to book a flight or find convenient accommodation in the place you're planning to visit. In addition to all, there are legal matters that apply when you move from one country to another. In other words, you need to obtain a visa beforehand (at least in most cases).
Unfortunately, no matter how strong is the passport you hold, there are certain countries you can only enter on a particular type of visa. That said, the application for visa is a relevant topic to all of us.
There is a number of different visas each corresponding to particular purposes of travel. Furthermore, there are also slight differences in terms of requirements, in different countries and for different types of visas. In addition, the process of getting one is not entirely uniform among all countries of the world.
Nevertheless, visa applications have much in common. Therefore to a certain degree, you can expect, up to slight variations, the same process regardless of what type of visa you want to get or from which country. That said, in the following, you will learn about a typical application for visa.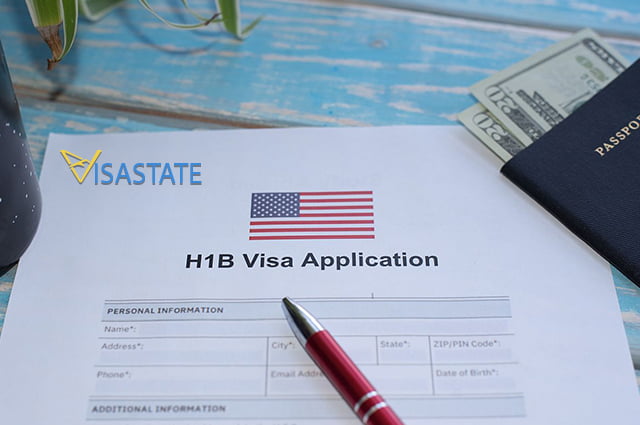 What Type Of Visa Do I Need?
As said there are different types of visas. Commonly these factors determine what type of visa you must obtain to travel to a foreign country:
The purpose of your visit
The duration of your planned stay
The country you're about to visit
Your country of origin
Here are just a few different types of visas:
Temporary visas
Tourist visas
Student visas
Work visas
Residence visa
Transit visa
Diplomatic visas etc.
Common Visa Requirements
Your application for visa must contain a set of valid documents in order for immigration authorities to consider your request. This depends on various factors mostly on the type of visa and your nationality.
Usually, the following documents are required for a visa application
Valid Passport
Personal ID
An application form (normally you get this at the embassy of consulate)
Proof of travel health insurance
Proof of conducted medical examinations
Receipts of paid application fees
How to Apply For a Visa?
Next, you can make an appointment at the representative body (embassy or consulate) of the country you want to visit in your home country. On the appointment day, you will have to submit your documents and make an interview. In addition, you will provide the embassy with your digital fingerprints.
To ease the process of visa application embassies offer you the opportunity to complete some of the procedures via an official online platform. In this way, both of you will benefit: the embassy will have data in an electronic system while you will avoid queuing in front of the embassy. This part of the application comes at the beginning of the process. However, you cannot complete your visa application entirely online as you will have to attend an interview at the embassy. Your in-person application is very important for the embassy to better assess if you qualify for a visa.
Temporary visas
Temporary visas are a category of non-immigration visas that grant you the right to travel to a country for a limited period of time. In principle, a visit lasting for up to six months is considered a temporary stay. On the other hand, if you plan to spend more time than six months in another country you must seek a permanent type of visa.
Here are a few types of temporary visas:
Temporary work visa
Transit visa
Visitor visa
Exchange visa
Schengen visa etc.
US Temporary Visas
The US is surely one of the most favorite destinations for short-term visitors. If you want to enter the US for a limited period of time you must first get a US temporary visa. This can be a visitor visa, exchange visitor visa, transit visa, etc. Whether you need one or the other depends mainly on the intention of your visit and your nationality.
When applying for a US temporary visa you must first head to the online website of the US embassy in your country of origin. On the website, you must find a particular section for online applications. There is usually a standard application form to fill with your personal data. After filling properly that document and uploading a valid pass photo your information will be added to the database. Next, you must schedule an interview to submit in person your application for visa. In the last step, you attend your interview and then wait until the US immigration authorities process your application file.
Quick summary What Type Of Visa Do I Need
In short, this is how your application for visa will look like
First, you complete the online application part (if applicable). At this stage, you will typically be required to provide your personal data and schedule an interview.
After that, you must collect the required documents and complete your application file.
Commonly, the embassy will need these documents from you
Your passport
Valid ID
Pass photos
Receipt of Paid application fees
Medical examinations
This list is common for most types of visas. In addition, depending on the type of visa you're seeking and the country you want to visit, additional documents will be required. For instance, if you have a job offer in a foreign country the embassy will ask you to show a copy of your contract.
After you meet visa application requirements you must schedule an interview at the embassy. On your appointment, you will submit your application file and answer some questions as part of a short interview.
Finally, you will have to wait for your request to be processed. Just like at other stages of your application for visa this wait time will vary depending on several factors. However, you can expect to have an answer within a few days or up to two weeks following your submission.