Visa Information – Applying for a visa is not a difficult process. There is a number of requirements you must meet and some procedures to follow. Moreover, to a certain extent, these procedures are the same no matter the type of visa you want to get or the embassy you're applying to.
However, this turns to be not the case with all visa applicants. Many of them consider a visa application to be a complicated process for them to complete independently. As such, they often seek support from visa application agencies which costs them extra money.
From a general viewpoint, the main reason why do these visa applicants have this opinion is that they lack proper information. Of course, there is much information online, but somehow vague and often contradictory. Likewise, they don't know which sources of information are reliable and which not.
Therefore in the following, we cover everything about visa information.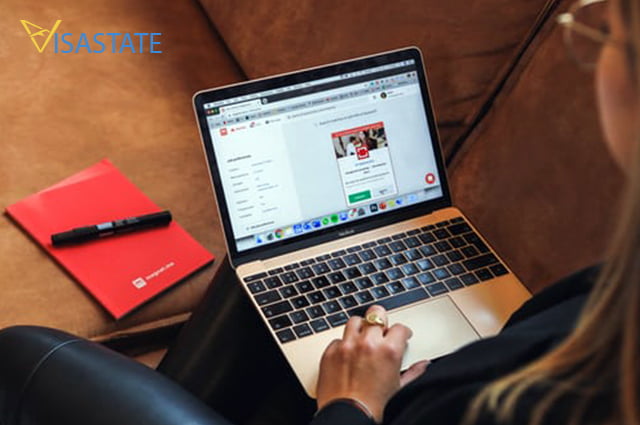 Where Do You Get Visa Information?
When applying for a visa, your first port to call is always the embassy you're going to apply at. They're the most competent institution to get information from about your visa application. Commonly detailed information is provided to you on the official website of the embassy you're going to apply at. In addition, official consular are at any time available to you through a phone line. The same information is available at the official website of any institution of immigration matters. For instance, if you want to travel to the US you can find all necessary information at the official website of the US Citizenship and Immigration Services (commonly known as UCIS).
The greatest advantage of visa information provided via the embassy and immigration authorities is that whenever there is a change in policies the information will be updated there first.
Other Reliable Source Of Visa Information
Fortunately, except for the embassy and immigration authorities, there are other sources of visa information you can rely on. Moreover, in some instances, this way of getting information can be more convenient for you. On one hand, there are websites that provide information on visas of a single country or a region. On the other hand there online websites that provide visa information for almost every country.
Here a few reliable online sources for visa information
Application For Visa
After you've gathered all the information and prepared your documents accordingly, you can apply for a visa. Information about this part you find as well on the official website of the embassy you're going to apply at.
Thanks to technological progress some procedures of your visa application can be done online. Usually, embassies collect applicants' data via a certain online application platform and those data are then stored in a large database. In addition, online application systems developed nowadays, enable you to track your application at any time. In this way, you won't have to constantly request information from the embassy at which stage is your application.
However, you cannot complete a visa application entirely online. You must make an appointment and show up in person at the embassy. On that day you must submit your documents and attend an interview. The main purpose of this person-to-person meeting is to help embassy officials better assess your qualification for a visa.
In recent years, many embassies that deal with a large number of applicants have hired private companies to collect visa applications. These private parties are also a reliable source to seek visa information. The information provided there is easy to understand and a client service center is at any time available. An example of this is VFS Global a private company that is in charge of collecting visa applications for many embassies in the world.
Details Matter
The best advice one can give you is to never underestimate the importance of tiny details. What on your view is not a problem for the embassy is a big issue. Therefore always pay attention to be concise in your visa application. If there are things you don't fully understand always get the embassy on phone or via email and request detailed information.
Conclusion
The main source of visa information is the embassy of the country you want to visit or their immigration institutions. However, there are other third-party online websites that provide a lot of information about visas. Nevertheless, you must know that the most reliable information is provided by the embassy itself. If you get some information from elsewhere you must always compare it to visa information provided by the embassy. Whenever there is something you don't understand contact the embassy over the phone or via email. You should never ignore details as they may cost you a visa denial. Check your visa application file multiple times if needed. Also, pay extra attention to timing as embassies have a lot to do and cannot make exceptions if you're late for something. Last but least, don't rely on generalized information particularly that on online forums as it can easily be incorrect.