German Seeker Visa – If you're looking for a good job and a great career perspective, chances are high you will find it in Germany. This wonderful country is proud of being one of the strongest economies in the world and one of the most attractive job markets for skilled and qualified foreign workers.
However, travelling to Germany with the purpose of seeking employment is not that straightforward. As a non-German citizen or permanent resident, you're required to get specific entry permission to enter the country for job purposes. In other words, you must obtain a German job seeker visa.
To get a german job seeker visa there is a set of requirements to meet and some formal procedures to follow properly. In case you have no prior experience with such a visa application then it can appear a little difficult to you. However, you don't need to worry as in this article we've covered everything you need to know about German job seeker visas.
What Is a German Seeker Visa?
A visa is a long-term visa that you must obtain to enter Germany for job-seeking purposes. This type of visa is valid for up to six months. During the period of its validity, you're expected to search for a job at a German company.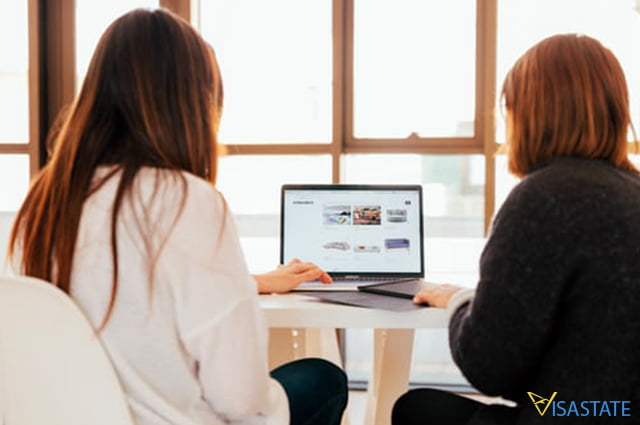 Do You Need a German Seeker Visa?
Not everyone needs a visa to enter Germany for job employment. Your nationality will determine whether you need one or not. If you're a citizen of EU and EEA countries or a citizen of Switzerland you can seek employment in Germany without a job seeker visa.
In addition, nationals of:
Australia
New Zealand
South Korea
Israel
Japan
Canada and
The US
are not required to get a job seeker visa for employment. However, you still need to apply for a residence permit in Germany.
How To Get a German Seeker Visa?
An eligible german seeker visa applicant must satisfy three essential criteria
Be aged over 18
Hold recognizable academic qualifications
Have relevant job experience
If you meet these criteria you can proceed with a visa application. To do that you must prepare your application file which must include the following documents:
Your Valid Passport
Two valid pass photos
Proof of travel health insurance
Proof of financial resources
Receipt of fee payment
Evidence of your academic degrees
Personal CV
A cover letter
How To Submit A German Seeker Visa Application?
To submit your visa application you must schedule an appointment at the German embassy in your home country. You can arrange an appointment through the official website of the embassy. There is a specific page showing available dates and you're free to choose the one that better suits you. On the appointment day, you will submit your application file and attend a short interview. Also, you must provide your digital fingerprints. After you submit your application you must wait for the embassy to process your application. In the final step, you get your visa and book your flight to Germany.
FAQ
How much does it cost to apply for a German job seeker visa? – Current fee for a German job seeker visa is €75. However, the cost of it might change. Also, the application fee is not refundable.
How long will take for the embassy to process your job seeker visa application? – German embassies deal with a high number of applicants. You can expect to receive an answer to your application within a few days or weeks. This may vary among different embassies.
Can I work in Germany on a job seeker visa? –No. On this type of visa, you're only allowed to search for a job place in your area of expertise.
How long is a German job seeker visa valid? – Up to six months.
If I don't find a job in 6 months can I request an extension of my job seeker visa? – No. You cannot apply for an extension of German job seeker visa.
What is a blocked account?– It is a special type of bank account for one to prove his/her financial resources. In some way this is like a saving account. You must open this account prior to your departure to Germany and it's going to be activated only after you come to Germany.