Every year there's a high number of business-related activities taking place in the US with many foreign participants. Typically, a foreign businessman will have to obtain a business visa to enter the US for the purpose of conducting certain business activities. However, this rule doesn't apply to all persons and to all business activities.
Therefore, to spare yourself from a tedious visa application process when you probably don't need one, don't skim this through.
Do You Need a Business Visa for the USA?
US business visas are non-immigration short-stay visas issued to foreign citizens planning to enter the country for business purposes. This type of visa is referred to as a B-1 visa.
Nationals of countries that are part of the Visa Waiver Program can enter the US without obtaining a business visa. On the other hand, if your country is not listed there you must get a US business visa.
What Can I Do On a US Business Visa?
With a US business visa, you can take part in different temporary business activities. 
Some of these business activities include:
Attending business-related conferences
Meeting business partners
Interviewing applicants
Conduct or participate in business-related research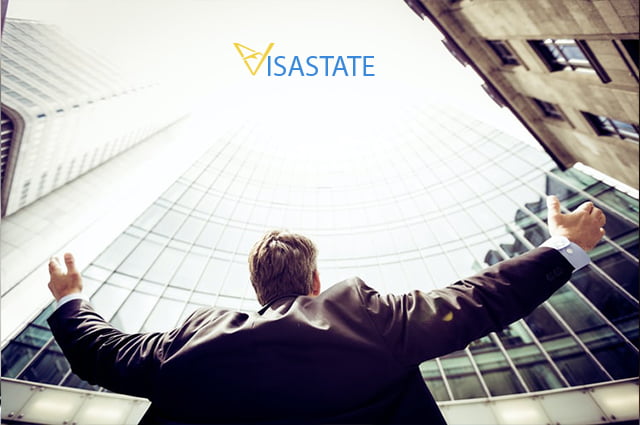 How Do I Get Business Visa For the USA?
You can get your visa by applying at the US Embassy in your home country. To apply you must follow these steps:
Collect your documents and complete the application file
Fill the DS-160 Application form with your personal data (available online)
Schedule an appointment (available online)
Pay the application fee ($160)
Attend the interview
Get your visa
Side note: The application fee is nonrefundable. In addition, you may have to pay an issuance fee.
Make sure you include the following documents in your business visa application:
Your DS-160 Form filled and printed
Passport (valid for at least 6 months at the time of your application)
A pass photo
Proof of paid fees
Side note: Your documents must be original copies. Also, don't submit fraudulent documents.
Additionally, the embassy may request you to provide evidence about
The intention of your visit to the US
Leaving the US after your trip
Covering travel expenses
But how can you provide this evidence?
An employment contract or family document would suffice for the first two. On the other hand, you can present a bank statement for the latter.
FAQ
How long can I stay in the US with a business visa? –  Keep in mind that the USvisa is a short-stay visa. Therefore, your US business visa is valid for 180 days.
Do I need a specific travel document even if I'm from a VWP country? – Yes. Citizens of Visa Waiver Program participating countries must obtain an ESTA authorization. ESTA stands for Electronic System for Travel Authorization.
What's the typical appointment wait time? – Business visas belong to the category of US visitor visas. In general, visitor visa applicants wait for a few days for an appointment. Nevertheless, sometimes might take a little longer.
Does the US visa-free entry scheme apply to Canadian and Bermudian businessmen? – In general, businessmen from Canada and Bermuda don't need a visa to enter the US for business-related matters. However, for certain business trips, a visa may be required.
What if I want to use my time in the USA for other activities? – On avisa you can engage solely in business activities. If you want to spend your time in the US for other things (tourism for instance) you must hold a corresponding visa besides your business visa. This applies to citizens of Visa Waiver Program countries as well.
Can the embassy turn my visa application down? – Yes. Several reasons might lead the embassy to do so. Therefore, we recommend that you don't book your flight or accommodation before you get your visa.